We entered into an engineering college with a million dreams in our heart, not knowing they'd be crushed so brutally.
Little did we know about the harsh realities of this cruel world. Ragging and all was fine, but what happened next just blew my mind *cough*. Here is what budding engineers expect and here is what happens in real life.
1.
After getting into an engineering college you probably thought Engineering is all about bunking, partying all night, a happening social life and what not?
When you just begin to think life is going on smoothly, some nerd pops up and says "Ma'am! Done with all assignments. When do we have to get that checked?" This makes you realize you have a Heavy work-load including assignment submissions, lab-file maintenance and frequent exams. And bhai ladkiyon ki to baat hi mat karo. Sex ratio in any given Mechanical Engineering Class is lesser than even Haryana. Universal Truth.
WELCOME TO ENGINEERING, SINGHAM!
2.
Math? Bitch Please. I have scored 99/100 in 10th Grade and 95/100 in the 12th. Math would surely be an easy task for me.
What the hell. Math? What has happened to you? You were so beautiful. You hardly used to have any alphabets. Okay and English was fine but um why introduce us to Greek, Latin, Hebrew,

Українська

,
粵語
?
k;lum,lt
.You call this a problem?
You gained a lot of Practical knowledge, didn't You?
Bata Range Kutta method kaha use karte hai, Pura saal bas aaap ye naam sunke hase rahenge. Baki kuch yaad ho na ho, ye naam zaroor yaad rakhoge?
You thought you would get to deal will all cool gadgets and stuff.
For those who are nodding their heads with ultimate positivity, Ammeters and Voltmeters don't count.
You thought after all these years you finally have learnt something and a GUY, your batch mate, probably the nerd of your class, who you thought is like the best engineer you know, says, "Tujhe pata hai? 2 MegaPixels ka processor hai mere phone ka"
P.S : - Guy; because not to get sexist. But you all know who it is. *wink wink*
6.
You thought you would get to work in a high tech lab, one like STAR Labs from "The Flash"
Laser Pattern Generator

? Ferrofluid Display Cell? Chal 2 chammach NaCl daal isme. Namak bhai Namak daalo




7.
Engineering is all about building crazy machines!


Uncleji aapko 12 hazaar diye they, aapne abhi hamara fingerprint attendance vala stereotypical project nahi banaya?




8.
First salary means a gaming console, a Royal Enfield and what not.
Rent, Food, Transpor…..wait for it because "Bhai paise khatam ho gaye hai ticket ke paise de na!" tation.
You thought you'd work with genius scientists.
Welcome to *Voi company jo aapke colg se wholesale me engineers utha ke le jaati hai*


10.
Time to apply what you learnt in college.
Paint aata hai? Word ya excel
to
aata hi hoga? Kya baat karra hai Powerpoint bhi ata hai? Bhai out of syllabus haan?
Computer science matlab hacking seekhenge..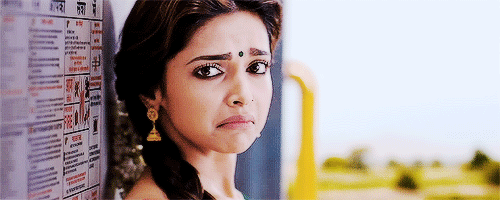 Ye ip address kaise dekhte hai?





Lets Connect:

Instagram

Hit the +1 button and share on the social media.




- Kanishk Jain

for Engineering Loves Me




________________________________________________________________







|"I don't believe in what you believe. I don't like what you like. I can't think the way you think. Idon't like your idea."




|That's what people might have said when a few people said that our earth is spherical.|




|But let me tell you in the end we all end up taking the same PERSPECTIVE.|




|To read the deepest untold parts of science and spirituality, go to |




|AnArtistEngineer.blogspot.in|







|And slowly understand what science will soon discover.|